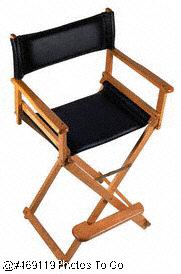 Updates
5/21/2010
Whoa, it's been awhile since the last update. I've been trying to get a new site made, but on top of that, I've been finalizing the "OBLIQUITY" script, shooting "OBLIQUITY", preparing the final short films collection DVD "COEXIST", organizing actors, crew, extras, location, editing special features, making new features, etc. It's a lot of work, but luckily I have some people helping me out!
We are looking for anyone with free time to participate in this community film project. Trippy Tran Films is about acceptance, understanding, and taking the mind to a positive level while comprehending the layers of our world in other ways. If you've seen any of the short films, you know that the idea is there, but you have to see the big picture in order to get the meaning.
With this new feature, we spell it out for our audience, but make sure those who understood those layers are satisfied and not dumbed out by average explanations. This movie is more than exciting. We've shot over 4 scenes so far, and are looking to do a lot during summer 2010. Please e-mail me at TrippyTranFilms@gmail.com and ask how you can get involved!!
- Anthony Tran
Trippy Tran Films
***************************************************************
8/8/2009
Over half the script is written, but we are beginning Production near the end of this month. We are looking for Cast, Crew, Music, Extras, and any volunteers to put forth this feature in motion. "Obliquity: Imagery of the Unknown" is a creeper college supernatural thriller involving the psyche of young adults.
In some respects, this movie is a sequel to Duality, revealing events from the movie that progress the overall plot. It is its own breed, however, and takes viewers through comic mischief to the dark from within. It has been confirmed that the alter ego of someone will begin to take on these students, and a preliminary battle between the two forces will begin.
New websites available:
Send a message to TrippyTran@gmail.com to learn how YOU can get involved on upcoming projects.
5/3/09
It's been a busy last couple of months interning at Zone Communication Group. The College Movie Festival was held yesterday, nine movies playing in Block A, our movie, Coexist, was saved for very last. As I sat in my chair in the theater anticipating the release and the reactions of the surrounding audience filled with college students, their friends, and families, one could only hope that what we created would be of grand entertainment.
No doubt it was. From the opening scene of dead silence to the "memory" sequence of a boy getting abused by his father, to Tani's scene, which got a big laugh for its humorous one-liner, I could feel it begin to grow on people, such a light-hearted thrill ride that people enjoyed in its entirety. I guarantee we would have won Audience First Choice if there wasn't a parody of MTV Cribs up against our creation, but it proved that our Thriller/Horror was good enough to be voted on by a great deal of people. Horror/Thrillers never usually win, so this was exciting!!!! 
The full six minute movie will be uploaded soon. Please check out the BLOG and MESSAGE BOARD and feel free to E-mail me about future projects, auditioning, and more.
3/9/09
It's been hectic lately with all the meetings, workshops,  writing the sequel to Duality and earning sponsorship, but we are gaining a lot of respect. The sequel is going to be a really interesting film and tie in all the elements from the previous 3 movie challenge films. Also the College Movie Weekend Festival is occuring March 21-29. If you want to be an actor, extra, crew member, contribute music, graphics...whatever is it that you do in this entertainment business, please send an e-mail requesting more information
mailto:TrippyTran@gmail.com
.
This is also your last chance to get the Duality movie collection with all the special features relating to this revolutionary film project. They are selling for $7 now. (Click the flyer at the top to read more.) Our next two films will be shot entirely in High Definition, so don't miss your chance to get involved!
2/15/09
My 21st birthday was on Monday, and I've been doing a lot of celebrating! For cast and crew that are already involved, our introductory film meeting is on Tuesday, the 17th at noon in the Brown Macki TV Studio. There will be snacks, cake, and other refreshments. The plot will be announced and pre-production will begin. Filming for the sequel is in March, and the DVD is planned for a 2010 release. Please check out buying the original film collection, available now at Brown Mackie College-Cincinnati bookstores or through order by e-mail at
TrippyTran@gmail.com
.
2/8/09  New DVDs are now available with added special features including the Radio Shack overdub, a clip from Cincinnati's Most Wanted's "Looney" music video, and the "Crosses to Bear" scene under DEMO. Also Will Corson's Karaoke interview in Cincinnati was added! Be sure to get a copy soon, before its gone. And don't forget about the sequel, which begins production in March. Pre-Production starts now, so please sign up ASAP!
1/29/09   Snowed in, level 3 emergency in Cincy has kept people indoors. There will be a chance to win free copies of Duality at Brown Mackie College and the DVDs will be able to play in all players including your gaming systems. Sorry for those who have tried and don't have recent players, which include Linden Point's systems.
Also, plans are underway for Feb and March shooting. We are accepting ideas for the sequel of all 3 movies, so if you own the collection, please submit any ideas to the films
here
. Actors, crew, music, sponsors... we're looking for it all on this next project, so please sign up! This movie will be more awesome than all the movies combined! Please continue to support Cincinnati filmmakers. Vote on the poll, talk about the films, tell your friends and family about the true concept of being stuck within duality. Keep it creative and have a good day.
Tripp
1/26/09
     Today I played my promo in Sociology class, and a lot of people seemed to like it. I found out this weekend that the new set of burnt DVDs may not work in XBOX360s or older DVD players, possibly combo decks. If you purchase a Duality DVD at any time and it will not work in your player, just send me an e-mail
TrippyTran@gmail.com
and I will replace any DVD that will not work. Sorry for the inconvenience, these are really intriguing films and I'd hate for you to miss it!
    Today around 1:30pm, I had all 4 of my wisdom teethe removed, it's quite a pain, but I should be able to jump back on my feet for the future projects we have planned next month. Don't forget to
ADD A REVIEW
if you haven't yet. Take care everybody!
1/17/09 New BTS photo slideshow added to the Duality and Other Movie Challenge Films page, which is also a bonus feature on the DVD. New trailer added. INPERSONNATION script is now available to read on the Navigation Menu. Waiting on reviews from viewers to be sent in, come on and tell me your honest opinion! Not selling a lot of DVDs yet. Check out all the videos or just buy a copy and have a popcorn night! Thanks to everyone who has supported the films! The bookstore ladies Ms. Jackie and Katherine have now watched the DVD so if you stop by the Brown Mackie bookstore, ask them about the films after the holiday.
1/16/09 Added the "Universal Intelligence" Music Video to the Duality and Other Movie Challenge Films page. The text is a little bigger, photos of Anthony are now on the Other Info page. Rumor has it that certain people aren't willing to pay the price of $10 for a DVD at BMC.
So now I've listed reasons why it is worth it to buy the Duality DVD:
Includes 3 short films, all unique and made in Cincinnati that are shot in professional quality.
All original music made by local Cincinnati artists including Izal Mane, MADD RAPPA of the Nati H.U.S.T.L.E., Kayda Black, and music from Troy McDaniel, Greg Durham, Dok, and yours truly TrIpPy TrAn.
The DVD has over 60 minutes of Bonus Material which includes the genre kick-off, set photos, interviews, the awards night, music videos, bloopers, and the official promo.
The packaging alone is expensive to produce, this isn't even a state-wide release, it is local so only those who know about are able to purchase.
Winner of 11 awards total, including the entry that made Cincinnati finals in 2008 for the 48 Hour Film Project. Want proof? Click here
It helps support the Audio Video Club at school, by buying a copy you not only get some cool entertainment, but you help further the education of future students.
If that isn't enough reasons, then you really must not want this creative collection of Cincinnati film works from 20 year old director Anthony Tran and his astounding cast & crew members. For the real deal, sign up to be on set on the next project by sending an e-mail with your name, number, and interests.
1/11/09 Happy New Year! A little late I know. I have been busy finalizing the DVD and making sure everything is crisp and up to par as much as it can be. I already have posted advertisements on campus and I know people have been talking about it, anticipating the release. It should be in the bookstores this week, I'm pretty sure I just have to mass produce them and we'll be in the clear. I apologize to all those who are quite curious, but I can tell you that it is well worth the wait.
OK so I can't say too much right now, but we are planning a satire on these films with some of the original cast and some other people.
If you would like to be a part of this new film
, please send me an
e-mail
with your name, age, city of residence, number, and roles or personality traits that is easier for you. A resume would be nice too, but is not needed. I hope you all voted on the poll, enjoyed the trailer, and checked out my auto-bio in Other Info. Feel free to write on the tag board.
12/22/2008 Here comes the Christmas holiday! This website now includes reviews from viewers of "Duality" and soon a message board to discuss the films.
For all you filmmakers/actors/movie lovers out there, I am anticipating to recreate my original horror spoof film that I wrote in 2005. For all those who would like to participate in this zany, politically-incorrect, ethnically accepting film, send an e-mail to
TrippyTran@gmail.com
with the subject "Horror Flick" and include your name, phone, city of residence, and specific role you would like bring to the production. Resumes are highly encouraged to send in an attachment, but are not needed. See you in 2009! Happy holidays!
TrIpPy TrAn
12/21/2008 This site is now being modified to promote and discuss the release of my first DVD collection: Duality and Other Movie Challenge Films directed by yours truly, TrIpPy TrAn. This DVD will feature all three short films I directed in the year of 2008 with snippets of other projects I participated in. As a bonus, I have created Behind-The-Scenes photographic slideshows, Interviews with the Cast and Crew of "Duality" and a bonus appearance of Titney from INPERSONNATION, a first look at recording the hit "Within" (my first studio recorded song) as well as Bloopers and Outtakes.
It is available for only $10 for all of this and $3 will be going to the Audio Video Production (AVP) Club at Brown Mackie College Cincinnati from now to March 30th. After March 30th, this movie package may be discontinued as this is a limited time only DVD. Place your orders at
TrippyTran@gmail.com
with the subject "Duality DVD" and include your how many copies you wish to order, you name, phone number, and city of residence and a representative will e-mail you with details. Credit Cards are
NOT
accepted. Cash, money orders, and checks only please.
Take care and thanks for coming to support Cincinnati local filmmakers!
TrIpPy TrAn
For previous updates, click
here